About 20 Mile Urgent Care
We are pleased to be able to serve Parker as both an urgent care as well as a family medicine clinic. We provide a myriad of services to get you well and keep you healthy.
As a family medicine clinic we manage and treat chronic medical conditions, i.e.: diabetes, high blood pressure and elevated cholesterol as well as most other conditions that require close follow up. We also make it a top priority to focus on preventative health care by reviewing with our patients, at each age appropriate visit, the need for things like mammograms, pelvic exams, prostate evaluations, and colonscopy.
We provide services for well child checks, well woman exams, school and sports physicals and can perform simple lab tests in-house or send the labs out when necessary. We have state-of-the-art electronic medical records, which have been shown to improve medical management and decision-making and are able to easily refer patients to specialists for additional evaluations.
As an urgent care clinic, we diagnose and treat acute illnesses and injuries as well as sports injuries. We have a digital x-ray unit on-site and trained staff who know how to take the x-rays as well as interpret them. We can do all kinds of procedures including IV's, suturing, joint injections and aspirations, ingrown toenail repair, pregnancy tests, biopsies, and many other tests and procedures.
For urgent care visits there is no appointment necessary. For family medicine visits we ask that you make an appointment, being seen the same day in most cases, to serve you better.
You will find our staff and clinic to be very warm and friendly and hope that you will feel comfortable and should the need arise, come back to see us.
Meet Dr. Morrison
Dr. Steve Morrison D.O.
Dr. Morrison grew up in Snohomish, Washington, just outside Seattle. He obtained his undergraduate degrees in Cellular Biology and Spanish from the University of Washington, where he lettered in football as a wide receiver.
Steve attended medical school in southern California at the Western University of Health Sciences of the Pacific, and completed his residency at the University of Southern California. It was there that he met his future wife, Julie, who was studying dental hygiene at USC. They met on a blind date, and were married a year later.
After they both graduated in 2003, they moved to Colorado. They now live in Parker with their three children. They love spending time with their kids riding bikes, skiing, fishing, and enjoying all that Colorado has to offer.
Robin Tidwell
Physician Assistant, Certified
Robin Tidwell was born and raised in Sammamish, Washington, just outside of Seattle, where she grew up loving soccer, days at the lake, art and the beautiful Pacific Northwest. She obtained a Bachelor's degree in Public Health from Brigham Young University Idaho. She later attended Saint Francis University in central Pennsylvania where she earned a Master's of Physician Assistant Degree.  
Upon completing school, Robin moved to Sacramento, California and worked in a busy Emergency Department.  After dating her husband for 2 years long distance, she was married and moved to the Denver area where he was located. Robin and her husband have one adorable child and a dog. In her free time, Robin loves hiking, biking, concerts and eating delicious strawberries.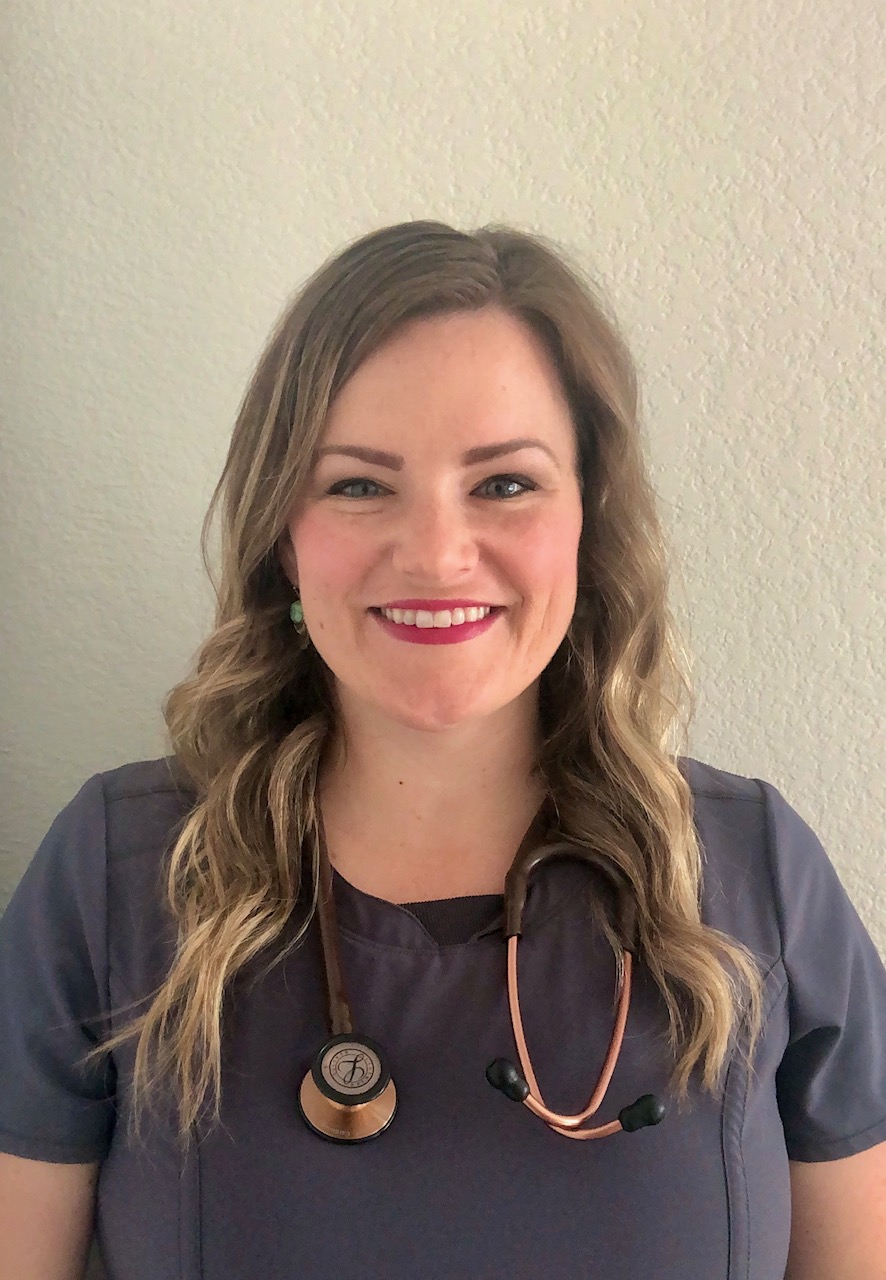 Alison Jackson
Family Nurse Pracitioner – Certified
Ali Jackson was born and raised in Waukee, Iowa. She attended Metropolitan State University and obtained her Bachelor's of Science in Nursing in 2014. She has spent most of her nursing career in pediatrics: case management for pediatric homecare, working in the Neonatal ICU, working on an inpatient pediatric unit and pediatric hematology and oncology unit. Ali has always had a passion for health promotion and disease prevention, and decided to pursue her dream of becoming a family nurse practitioner. She obtained her Doctor of Nursing Practice from the University of Colorado, Colorado Springs.  
In their spare time, Ali and her fiancé enjoy traveling, spending time with their pup BamBam, hiking, and spending time with family and friends.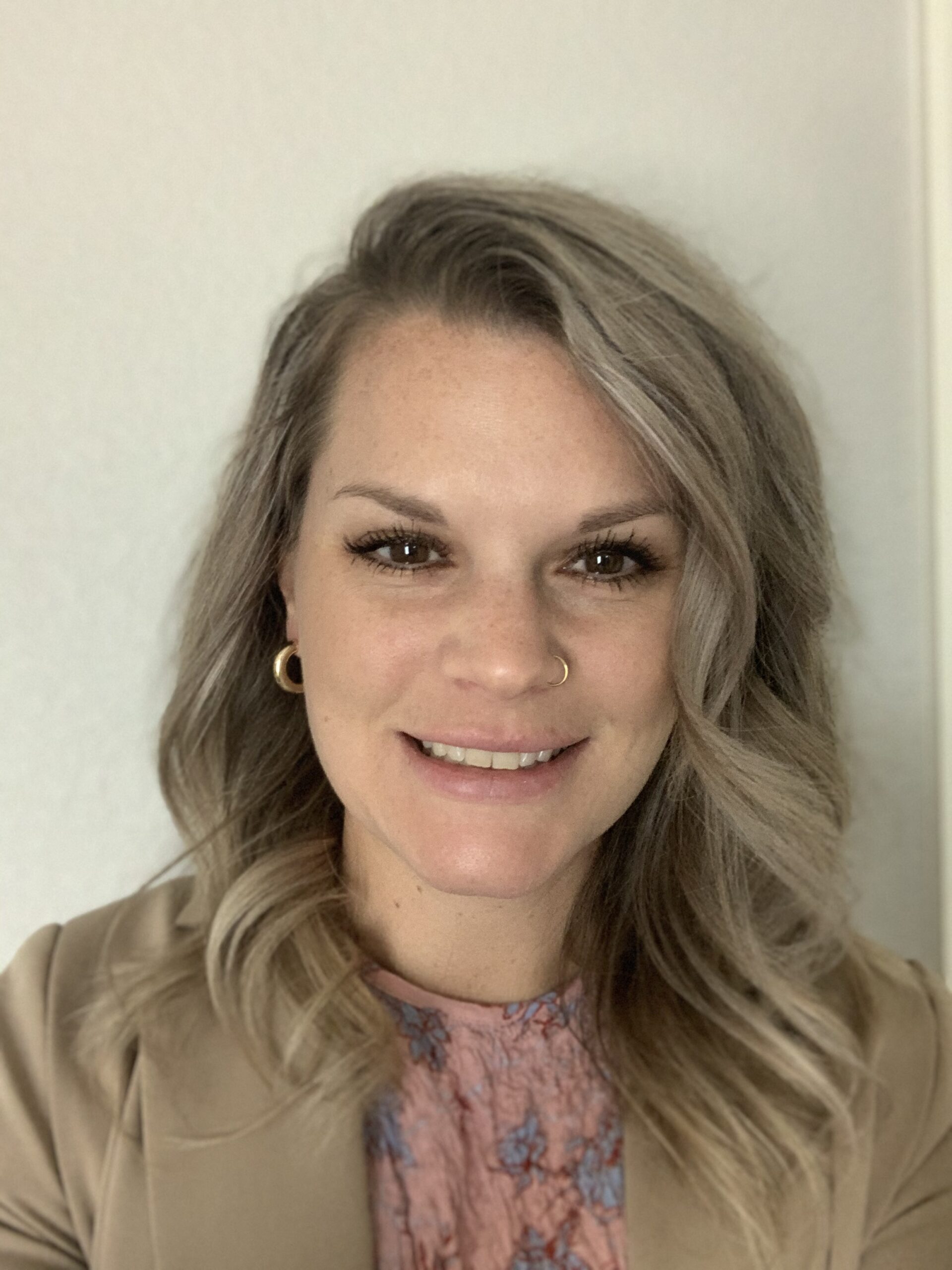 HOURS
We are open:
8 a.m. to 9:30 p.m. M-F
8 a.m. to 5:30 p.m. S-S
Please call ahead for holiday hours.